Recommendations for managing cutaneous disorders associated with advancing age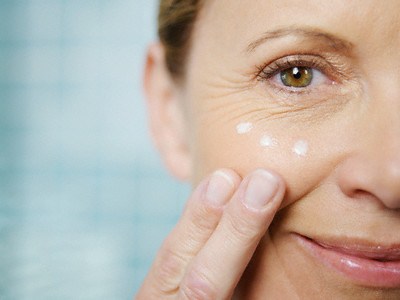 Italian
ABSTRACT (English version):
In addition to the improvement of aesthetic problems and the prevention of premature aging signs, research has long been directed to the management of structural and functional changes affecting the skin, caused by physiological processes, but also by environmental factors, including lifestyle, exposure to solar radiation and/or pollutants.
In geriatric dermatology, the consequences of skin aging lead to xerosis, formation of folding, moisture-associated skin damages. These problems involve not only the subjects affected directly, but also the caregivers and the health professionals, especially because of the current tendency to promote the care of the elderly in the community rather than at home.
The objective of this study is to highlight the most common clinical problems related to skin aging and to provide appropriate advice on dermocosmetic protocols to manage them.
Specifically, the article reports a review of the literature from 2004 to 2014 by a board consisting of six European dermatologists with proven experience both in clinic and in research.
The authors provide practical recommendations for basic skincare of elderly subjects in an integrated care approach, which aims to protect the skin and to maintain or to restore physical and chemical barrier function and microbial diversity.
ABSTRACT (Italian version):
In aggiunta al miglioramento dei problemi estetici e alla prevenzione dei segni dell'invecchiamento precoce, la ricerca si sta da tempo indirizzando alla gestione dei cambiamenti strutturali e funzionali che interessano la cute, provocati da processi fisiologici, ma anche riconducibili a fattori ambientali, tra cui stile di vita, esposizione alla radiazione solare e/o ad agenti inquinanti.
Nella dermatologia geriatrica, le conseguenze dell'invecchiamento della pelle portano a xerosi, formazione di piaghe, danni cutanei associati allo stato di carente idratazione. Tali problemi, oltre a riguardare i diretti interessati, spesso coinvolgono anche gli operatori ed il personale sanitario, soprattutto alla luce dell'attuale tendenza a promuovere l'assistenza degli anziani in comunità piuttosto che in ambito domiciliare.
L'obiettivo di questo studio è evidenziare i problemi clinici più comuni correlati all'aging cutaneo e fornire consigli su appropriati protocolli dermocosmetici per gestirli.
Nello specifico, l'articolo riporta una revisione della letteratura relativa al periodo 2004-2014 da parte di un gruppo di lavoro costituito da sei dermatologi europei con dimostrata esperienza clinica e nell'ambito della ricerca.
Gli autori forniscono raccomandazioni pratiche per il trattamento di base della pelle dei soggetti anziani in un approccio di cura integrato, che miri a proteggere la cute e a mantenere o ripristinare la funzione di barriera fisica e chimica.